About Sheena O'Beirne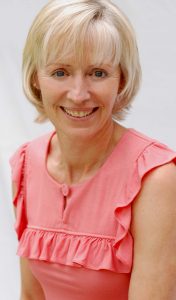 Sheena is a qualified Naturopath, Nutritionist and Yoga Teacher with 18 years' experience in private practice.
Gastric issues led Sheena to turn to natural therapies after being told she needed to be on prescription medication for life. Through diet and supplementation Sheena resolved her lifelong condition within months and has never needed that medication again.
Sheena has a personal interest in the digestive system, skin disorders, weight loss, stress, insomnia, hormonal imbalance and menopause.
Sheena's philosophy is to reawaken the body's inherent vitality by using a full wholistic approach to long-term wellness. She likes to use functional testing to take the guesswork out of the equation and to achieve faster results.
Sheena is a published author of The Weekday Diet (penguin) which started her passion for helping her clients lose weight.
In the past Sheena has had the pleasure of working alongside doctors including Drs. Giselle Cooke and Orla Teahan.
In her spare time Sheena swims Manly to Shelley Beach return 4 times a week, sings and plays in a band, is a self-confessed food critic of as many restaurants as she can, and is a lover of yoga. Sheena enjoys travelling to exotic places when allowed out of the country, (think dancing salsa in Cuba, swimming with pink dolphins in the Amazon, sailing the Galapagos Islands and scuba diving in Borneo).