About Victoria…
Sydney Naturopath Victoria O'Sullivan is a university trained Naturopath who grew up in the health and wellness industry and is now a leader in her field and is regarded as one of Sydney's best naturopaths.
With nearly two decades of experience in the wellness field, Sydney Naturopath Victoria O'Sullivan has covered so much in the preventative health and nutrition space through university, college, and internationally seeking out the best mentors and thought leaders in the industry to learn from so that she could then share this knowledge with her clients.
Her thirst for knowledge is driven by the question that she asks herself on a daily basis.
"How do I get the best result for my clients?"
Her endless hours of learning and keeping up to date with the leading edge of nutritional, functional medicine means that she is now an expert in mindset being trained in neuroplasticity, neuro-linguistic programming (NLP), e-disc profiling, meta dynamics, mind-body, psychology of success, neuro-emotional technique (NET), kinesiology and now her passion has led her down the rabbit hole of DNA testing which allows for an even more personalised plan for health with her
Victoria believes that singling out the physical body from the mind is an outdated medical model. What all this means is that her skills gathered along the way allow her to combine your mind and body together in such a powerful way that can have a profound impact on your body's biochemistry.
She believes that this is the work that she was put here on this planet to do and her mission is to help her clients to ultimately experience their true health potential.
Since 2007, in private practice, Naturopath Victoria O'Sullivan has logged thousands of hours with clients and has helped over 5000 people improve their health so they can have more energy, presence and spark to spend time with their family and friends.*
Victoria has appeared on Channel 7's The Morning Show, is a member of the Australian Traditional Medicine Society and her writing and advice has been featured in Cosmopolitan, Woman's Day, Body and Soul, Women's Health & Fitness Australia, InStyle, the Herald Sun, Fitness First, Essential Baby, The Border Mail and many more.
If you would like to learn more about Victoria and her personal journey that inspired her to do this work then please watch the short video below.
Adrian Adams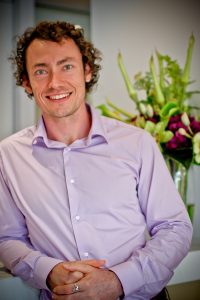 Adrian Adams is Victoria O'Sullivan and Associates resident nutritionist/naturopath specialising in functional digestive disorders, metabolic disorders and sports performance goals.
Suffering a severe skin condition through his teens, with limited treatment options in conventional medicine led him to discover natural therapies. Through the evidenced based application of nutritional and herbal interventions his skin condition was resolved and the passion for natural medicine had begun.
The connection of the skin to the gastrointestinal system became very evident through this healing journey, which led to the specialisation in functional digestive disorders such as irritable bowel syndrome, reflux/GERD, chronic gastrointestinal infections, gallstones and other digestive disorders.
With an avid interest in sports and fitness Adrian applied this knowledge to sport with measurable performance gains in his own abilities and others he advised. With this he gained much experience in sports nutritional medicine even before formal education and training was implemented. This acquired knowledge and experience is backed up by a bachelor degree in nutritional medicine and naturopathy with accreditation via the nutrition society of Australia (NSA).
With the addition of years of experience in a clinical setting his skill set is considerable and always growing and evolving. A good example of this is the application of growing research in natural therapies used in metabolic disorders such as obesity, diabetes and cardiovascular diseases. Diseases very common in Australia and are lifestyle diseases ideally treated via nutrition and naturopathy.
Adrian's approach is very systematic to a health condition. He will take you through your case history, run functional medicine tests and formulate a structured plan of attack for your health condition or goal. The use of standard pathology and functional pathology testing, if applicable is commonly used to establish base line health parameters and to refine treatment plans.
The use of evidence-based practice underpins all of Adrian's clinical decisions. The use of researched nutritional and herbal supplements to use as tools to move metabolism when food and lifestyle are either too slow or ineffective are used routinely. However dietary and lifestyle changes are the long term and underpinning therapy used to restore his clients to health.
Claire Georgiou
Claire Georgiou is a Naturopath, Nutritionist and Herbalist. Claire has completed a Bachelor of Health Science (Complementary Medicine) and an Advanced Diploma of Naturopathy, Herbal Medicine and Nutrition.
Claire has over 16 years of clinical experience specialising in liver disease, autoimmune disease, thyroid conditions, diabetes, insulin resistance, weight loss, digestive disorders, detoxification programs, chronic infections and children's health.
Claire worked closely with Dr Sandra Cabot for over 8 years as a Naturopath in her clinics around Sydney, Dr Cabot is well known for her Liver Cleansing Book and other health related books. She also worked very closely with various integrative doctors in Sydney.
Claire has also published a book on the benefits of Apple cider vinegar in 2016 and works for a New York based company writing articles, creating recipes and supporting people through important health changes and programs. She also writes for varies health companies writing technical support and scientific articles.
About Aron Della
Aron is a qualified naturopath, nutritionist, and herbalist. Aron applies an evidence-based, holistic approach to achieve optimal health for his clients.
Specialising in male and female hormonal imbalance Aron has a desire to work with clients with complex issues involving a holistic approach using scientific methods to really discover the underlying issues at hand. Aron likes to work with both children and adults with a strong interest in hormonal imbalance, fertility, pre-conception, PCOS, endometriosis, thyroid, menopause, low energy, low libido, weight loss and more.
With his evidence-based approach, Aron applies the latest testing methods to eradicate guesswork and uncover any underlying roadblocks to optimal health. With a busy work/life balance, Aron understands the daily pressures that men and women face and the importance of a mind-body approach to achieve full health potential.
Aron's experience is supported by a Bachelor of Health Science, Advanced Diploma of Naturopathy, Diploma of Herbal Medicine, and a Diploma of Nutrition.
Aron is a member of the Australian Traditional Medicine Society (ATMS).