About Victoria…
Sydney Naturopath Victoria O'Sullivan is a university trained Naturopath who grew up in the health and wellness industry and is now a leader in her field and is regarded as one of Sydney's best naturopaths.
With nearly two decades of experience in the wellness field, Sydney Naturopath Victoria O'Sullivan has covered so much in the preventative health and nutrition space through university, college, and internationally seeking out the best mentors and thought leaders in the industry to learn from so that she could then share this knowledge with her clients.
Her thirst for knowledge is driven by the question that she asks herself on a daily basis.
"How do I get the best result for my clients?"
Her endless hours of learning and keeping up to date with the leading edge of nutritional, functional medicine means that she is now an expert in mindset being trained in neuroplasticity, neuro-linguistic programming (NLP), e-disc profiling, meta dynamics, mind-body, psychology of success, neuro-emotional technique (NET), kinesiology and now her passion has led her down the rabbit hole of DNA testing which allows for an even more personalised plan for health with her
Victoria believes that singling out the physical body from the mind is an outdated medical model. What all this means is that her skills gathered along the way allow her to combine your mind and body together in such a powerful way that can have a profound impact on your body's biochemistry.
She believes that this is the work that she was put here on this planet to do and her mission is to help her clients to ultimately experience their true health potential.
Since 2007, in private practice, Naturopath Victoria O'Sullivan has logged thousands of hours with clients and has helped over 5000 people improve their health so they can have more energy, presence and spark to spend time with their family and friends.*
Victoria has appeared on Channel 7's The Morning Show, is a member of the Australian Traditional Medicine Society and her writing and advice has been featured in Cosmopolitan, Woman's Day, Body and Soul, Women's Health & Fitness Australia, InStyle, the Herald Sun, Fitness First, Essential Baby, The Border Mail and many more.
If you would like to learn more about Victoria and her personal journey that inspired her to do this work then please watch the short video below.
Claire Georgiou
Claire Georgiou is a Naturopath, Nutritionist and Herbalist. Claire has completed a Bachelor of Health Science (Complementary Medicine) and an Advanced Diploma of Naturopathy, Herbal Medicine and Nutrition.
Claire has over 16 years of clinical experience specialising in liver disease, autoimmune disease, thyroid conditions, diabetes, insulin resistance, weight loss, digestive disorders, detoxification programs, chronic infections and children's health.
Claire worked closely with Dr Sandra Cabot for over 8 years as a Naturopath in her clinics around Sydney, Dr Cabot is well known for her Liver Cleansing Book and other health related books. She also worked very closely with various integrative doctors in Sydney.
Claire has also published a book on the benefits of Apple cider vinegar in 2016 and works for a New York based company writing articles, creating recipes and supporting people through important health changes and programs. She also writes for varies health companies writing technical support and scientific articles.
About Aron Della
Aron is a qualified naturopath, nutritionist, and herbalist. Aron applies an evidence-based, holistic approach to achieve optimal health for his clients.
Specialising in male and female hormonal imbalance Aron has a desire to work with clients with complex issues involving a holistic approach using scientific methods to really discover the underlying issues at hand. Aron likes to work with both children and adults with a strong interest in hormonal imbalance, fertility, pre-conception, PCOS, endometriosis, thyroid, menopause, low energy, low libido, weight loss and more.
With his evidence-based approach, Aron applies the latest testing methods to eradicate guesswork and uncover any underlying roadblocks to optimal health. With a busy work/life balance, Aron understands the daily pressures that men and women face and the importance of a mind-body approach to achieve full health potential.
Aron's experience is supported by a Bachelor of Health Science, Advanced Diploma of Naturopathy, Diploma of Herbal Medicine, and a Diploma of Nutrition.
Aron is a member of the Australian Traditional Medicine Society (ATMS).
About Natalie Koshka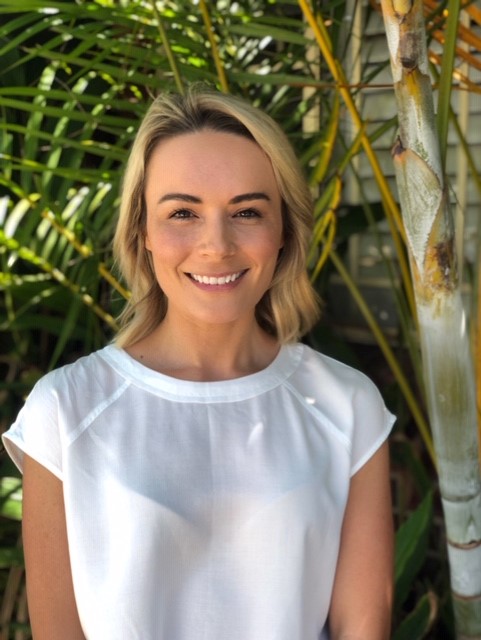 Natalie is a fully accredited, degree qualified Naturopath with a special interest in women's health, skin conditions and digestive disorders. Natalie's passion is to uncover the underlying causes of symptoms and to restore the body back to optimal health. Natalie's vision is to empower her clients with the knowledge and skills to allow them to take back control of their health, leading to a happier, more balanced life.
Natalie use's functional testing and pathology to uncover many complex hidden issues.
Natalie specialises in:
SKIN CONDITIONS 
Skin conditions can be distressing and may have a significant impact on self-esteem and mental health. Natalie can assist in uncovering why you are experiencing acne or eczema and put you on the path to clearer skin.
GUT 
Natalie can offer assistance with the following digestive issues:
IBS, food intolerances and sensitivities, constipation, diarrhoea, bloating, reflux, nausea and abdominal cramping.
Natalie believes good digestive function and a healthy microbiome is the foundation to overall good health and well-being.
WOMENS HEALTH  
Monthly mood swings, hot flushes, acne, weight gain, painful periods, breast tenderness, anxiety and low mood can all be driven by hormonal imbalances. Just because they are common symptoms does not mean they are normal.
Natalie can assist with the following areas of women's health:
PMS, painful, heavy periods
Preconception & fertility support
Mood disturbances such as anxiety or depression associated with your monthly cycle
Endometriosis, fibroids or PCOS
Irregular or no menstrual cycle
Perimenopause and Menopausal symptoms such as hot flushes, insomnia and mood changes.
About Rebekah Barton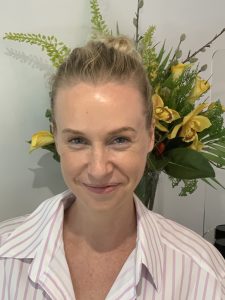 Rebekah Barton is a Naturopath and Nutritionist. She has completed an Advanced Diploma in Nutritional Medicine and a Bachelor of Health Science (Naturopathy). Rebekah blends traditional and wholistic knowledge with current evidence-based approaches to ensure optimal patient outcomes.
Rebekah has a strong passion for helping people suffering with 'burn-out', fatigue, sleep and mood disorders after experiencing 'burn-out' herself. She also specialises in Women's health and hormonal imbalances, skin disorders, weight loss resistance and thyroid conditions.
Rebekah uses functional medicine testing to eradicate any guesswork and uncover any hidden issues to ensure treatment is targeted and effective for each individual.
When not in practice Rebekah enjoys researching, yoga, meditation and running.
About Sheena O'Beirne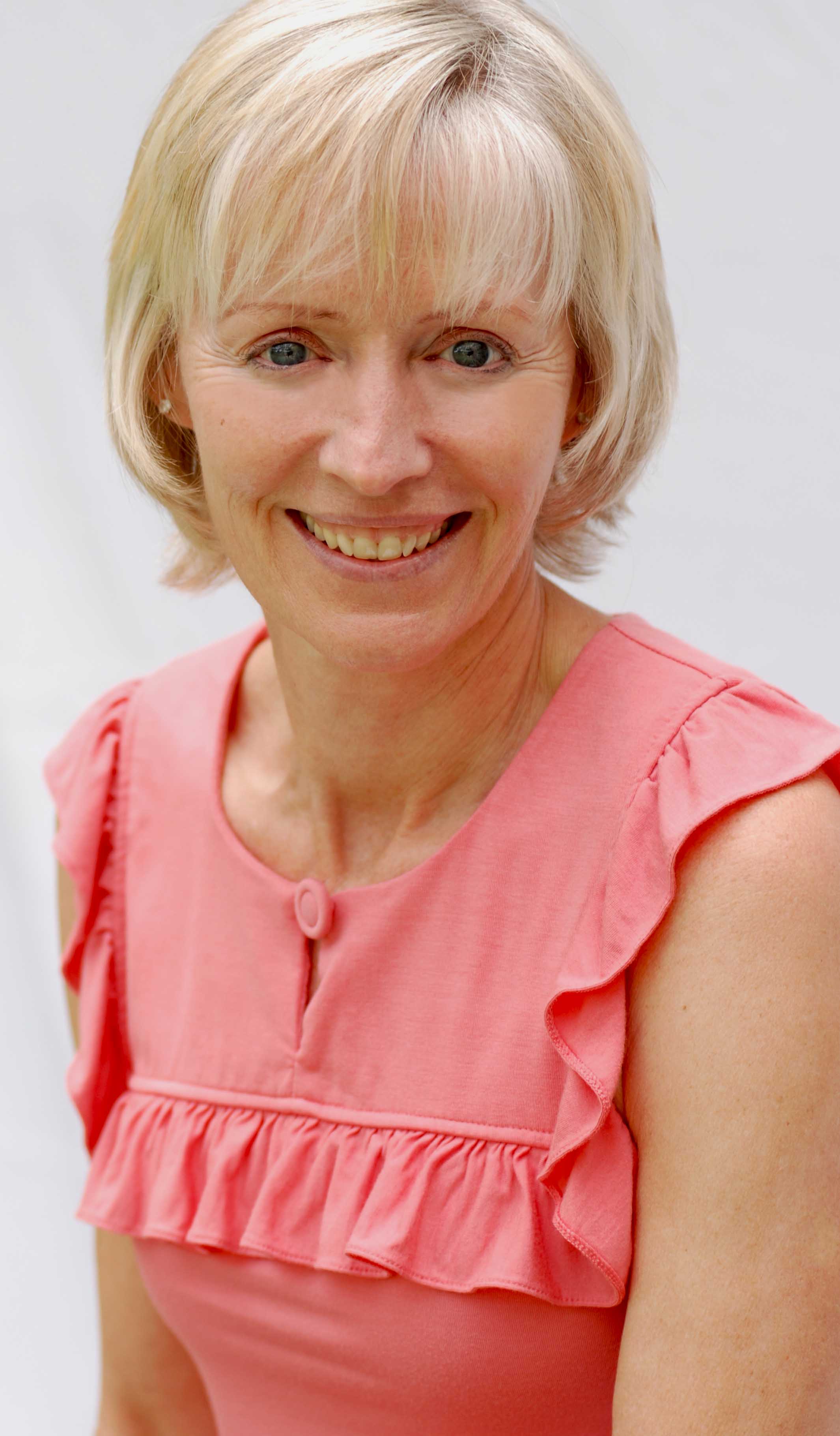 Sheena is a qualified Naturopath, Nutritionist and Yoga Teacher with 18 years' experience in private practice.
Gastric issues led Sheena to turn to natural therapies after being told she needed to be on prescription medication for life. Through diet and supplementation Sheena resolved her lifelong condition within months and has never needed that medication again.
Sheena has a personal interest in the digestive system, skin disorders, weight loss, stress, insomnia, hormonal imbalance and menopause.
Sheena's philosophy is to reawaken the body's inherent vitality by using a full wholistic approach to long-term wellness. She likes to use functional testing to take the guesswork out of the equation and to achieve faster results.
Sheena is a published author of The Weekday Diet (penguin) which started her passion for helping her clients lose weight.
In the past Sheena has had the pleasure of working alongside doctors including Drs. Giselle Cooke and Orla Teahan.
In her spare time Sheena swims Manly to Shelley Beach return 4 times a week, sings and plays in a band, is a self-confessed food critic of as many restaurants as she can, and is a lover of yoga. Sheena enjoys travelling to exotic places when allowed out of the country, (think dancing salsa in Cuba, swimming with pink dolphins in the Amazon, sailing the Galapagos Islands and scuba diving in Borneo).