About Natalie Koshka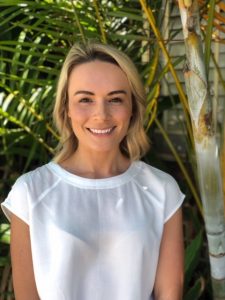 Natalie is a fully accredited, degree qualified Naturopath with a special interest in women's health, skin conditions and digestive disorders. Natalie's passion is to uncover the underlying causes of symptoms and to restore the body back to optimal health. Natalie's vision is to empower her clients with the knowledge and skills to allow them to take back control of their health, leading to a happier, more balanced life.
Natalie use's functional testing and pathology to uncover many complex hidden issues.
Natalie specialises in:
SKIN CONDITIONS 
Skin conditions can be distressing and may have a significant impact on self-esteem and mental health. Natalie can assist in uncovering why you are experiencing acne or eczema and put you on the path to clearer skin.
GUT 
Natalie can offer assistance with the following digestive issues:
IBS, food intolerances and sensitivities, constipation, diarrhoea, bloating, reflux, nausea and abdominal cramping.
Natalie believes good digestive function and a healthy microbiome is the foundation to overall good health and well-being.
WOMENS HEALTH  
Monthly mood swings, hot flushes, acne, weight gain, painful periods, breast tenderness, anxiety and low mood can all be driven by hormonal imbalances. Just because they are common symptoms does not mean they are normal.
Natalie can assist with the following areas of women's health:
PMS, painful, heavy periods
Preconception & fertility support
Mood disturbances such as anxiety or depression associated with your monthly cycle
Endometriosis, fibroids or PCOS
Irregular or no menstrual cycle
Perimenopause and Menopausal symptoms such as hot flushes, insomnia and mood changes.