About Kathy Grace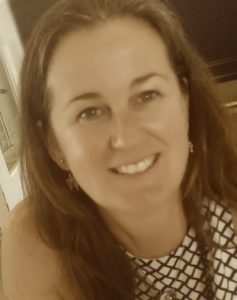 Kathy Grace is a Naturopath with over 30 years in the health industry. She has a great passion for working with women of all stages, helping to support them with PMS, Infertiity, pre-conception and pregnancy right through to Menopause and beyond.
Kathy grew up with a 'hippie' mum, who used food as medicine and herbs / vitamins to support health and wellness which started Kathy on the path of Natural Medicine. In the 90's Kathy completed a Diploma in Naturopathy and later completed a Bachelor in Health Science (Naturopathy). With a desire to keep learning, Kathy continues to study with further training to become a Doula, Ayurvedic Medicine Practitioner and Yoga Teacher and loves staying up to date with new and current information.
Kathys career began initially working in Health Food stores, then Nutrition companies and finally establishing her own practice in 2009 which was driven by a need to support women and couples experiencing fertility issues. At this time, Kathy and her partner found themselves on the treadmill of IVF and assisted conception, personally experiencing how isolating this can be and the overall impact this can have on our health, physically and mentally and she wanted to support other women during this stage.
This lead her down her path to work with women and female hormones. Kathy believes true health is a combination of the mind body and spirit, and all elements need to be considered when looking to achieve an improvement in your wellbeing and vitality.