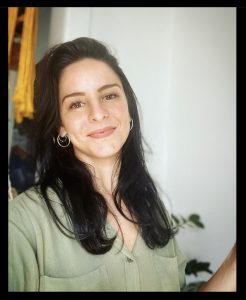 Sofia is a Health Science Graduate in Naturopathy and Nutrition with a work history as a Health Promotion and Education Officer for NSW Health. She is passionate about educating her clients into how the body and mind function, and how to apply actionable and realistic steps to improve their wellbeing holistically and sustainably.
Sofia uses the most up to date and evidence-based interventions and testing methods to individually tailor her client's treatment plan to their genetics, biochemistry, lifestyle and values. She has a particular interest in the most effective anti-aging and longevity interventions, optimal cognitive function for improved performance and increased physical, emotional and mental vitality.
Sofia likes to coach and empower her clients through personalised and progressive action through client-practitioner team work, whilst actively discovering and working on the root causes of discomfort, pain and disease, starting with the core of gut, immune, hormonal and brain health, as well as emotional triggers that hinder wellness.
Sofia believes wellbeing is incomplete without a true sense of connection, purpose and a sense of belonging, which she is devoted to help you explore throughout your health journey with her, fostering a positive framework to how you see yourself and the world.